Established in 1989, Crescent Communications has a strong history of providing Information and Communications Technology (ICT) to companies across all industry sectors in Ireland.
From structured cabling through to systems integration and professional services, Crescent Communications prides itself on its ability to offer customers turnkey connectivity solutions.
The company has a skilled management team with wide and collective experience in the IT industry. Entrepreneurial spirit, technical ability and commitment to excellence are core elements of the corporate ethos and Crescent staff are trained to the highest level, holding technical accreditations for the leading Industry Manufacturers.
At Crescent, we are best positioned to plan, deploy and support the connectivity solution, which most closely matches your business needs.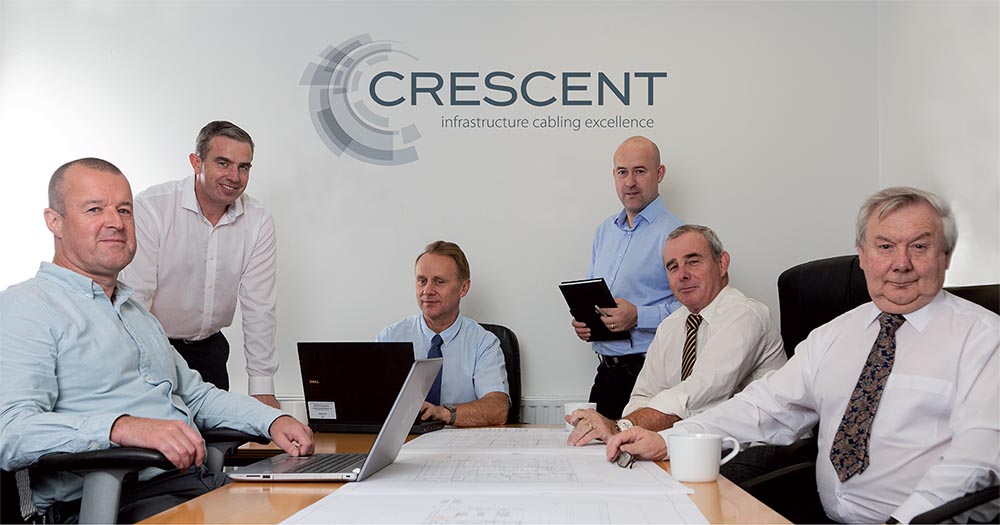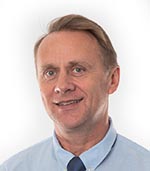 Derek Bonner joined the company in 2000 as operations manager. He has worked in the Infrastructure industry since 1988, with companies of Bridgecom, Esat, ICL.
For the past 15 years Derek is our Operations Director and strives for only excellence in our work – this culture has been instilled in all employees from the management team to our installers on site.
Derek is a keen motorcyclist where he enjoys touring and track days.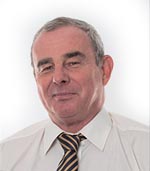 Eric Rochford has over 35 years industry experience and has been with Crescent for 20 years serving as Managing Director.  Eric has been involved in all spectrums of the IT and Communications Industry over the past 35 years and this experience has led to Eric being results driven and a problem solver by nature.
Eric has many interests outside of work, he has a passion for vintage cars, loves DIY and enjoys walking and reading.  But most of all Eric loves spending time with his grandkids.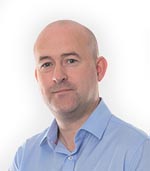 Colm Stynes is one of Crescents longest serving members of our Management Team, joining Crescent almost 20 years ago.  Colm is our Contracts Manager where his field of expertise is Data Centre Cabling and Installation Co-ordination.  Colm embodies our Company Value of 'Commitment to Excellence' and strives to achieve the same level of excellence on every Installation.
When Colm is not working, he enjoys playing golf and is passionate about spending time with his family and watching his sons play football with their club Esker Celtic.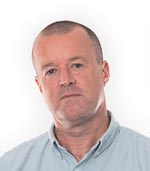 John Doyle is the longest serving member of the Crescent Management Team.  John joined the team 22 years ago.  His role as Contracts Manager calls for the management of multiple projects in both a timely and cost-effective manner.  Johns experience and management acumen combined, result in the efficient management of all Contracts.
Outside of work John is an avid sports fan.  From watching his favourite teams such as Dublin GAA and Leinster Rugby to playing in a 5-aside league.  John also is a very keen hiker.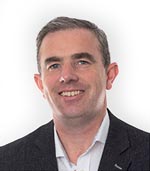 Niall Collins is the newest member of the Crescent Management Team.  He joined the team in July 2018 to take on the role of Business Development Manager.  Niall has a wealth of industry experience, beginning his career 25 years ago.  He is an advocate for continuous learning and training and within a year he filtered this philosophy throughout the team.
In Nialls spare time he is an avid golf player where he is a member of St. Anne's Golf Club, he enjoys walking and kayaking.  He also enjoys spending time and travelling with his family.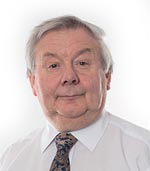 Tommy Stenson joined the Company nearly twenty years ago.  Throughout his time with Crescent he has had a number of diverse roles but at present Tommy is responsible for Accounts and office administration.